Scenery from the forest
- AOBA+ART / Kanagawa, Japan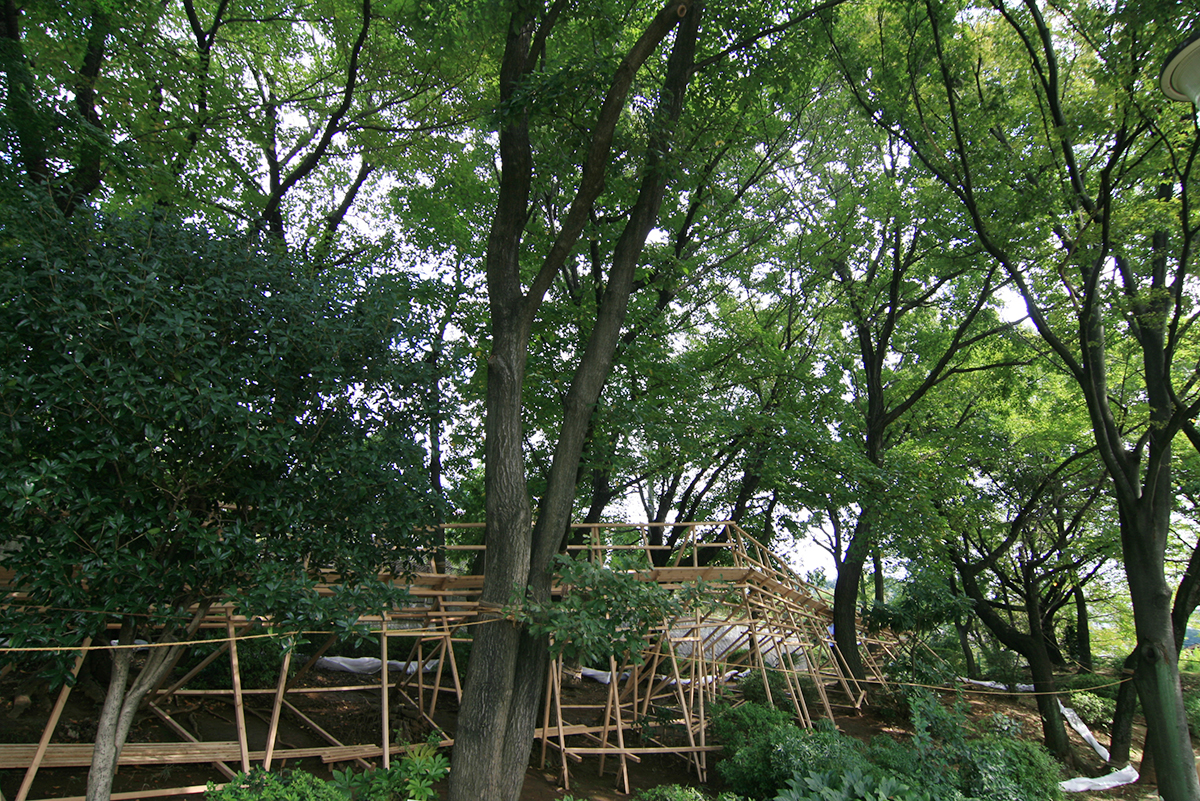 This very right structure in the forest is designed for the Art Festival AOBA+ART in 2005  located pre-urban park in Utsukushigaoka in Yokohama (near Tokyo). This town was developed in the forest as garden city housing area in 1966. 
The town has unique Cul de Sac street designed with Radburn System and development of housing area was extended but generation of inhabitants are getting aged and population is shrinking recently. There are next generation with small children coming to move in gradually in this area. This art festival was organized to engage different generations and invite more people to make this area more active, inviting artist to use houses and surrounding area for their exhibition space, making hole town as a museum.
We designed structure system with timbers which can be set fit in the landscape of forest in the park beside the town, continuously making path trough trees so that people can climb and walk through the forest in the air that they can feel live inside trees even without touching the branches. With the action of our body, it gives different points of view to link with nature, recognizing that our living area is surrounded by remaining forest and we are part of nature.
This project is a big favorite of the kindergarten children near-by so they visit this place everyday with friends and their teacher. Children can use structures as the museum to exhibit the collection of leaves, stones, dead insects, what ever they find in the forest, sometimes they stay in the structure to use it as their nest. In the weekends, children invite their parents and make tours, explain how many surprises of nature they are finding everyday.