The Community Farm for Social Good Network
- Tenyukai Farm in Yuki, Hiroshima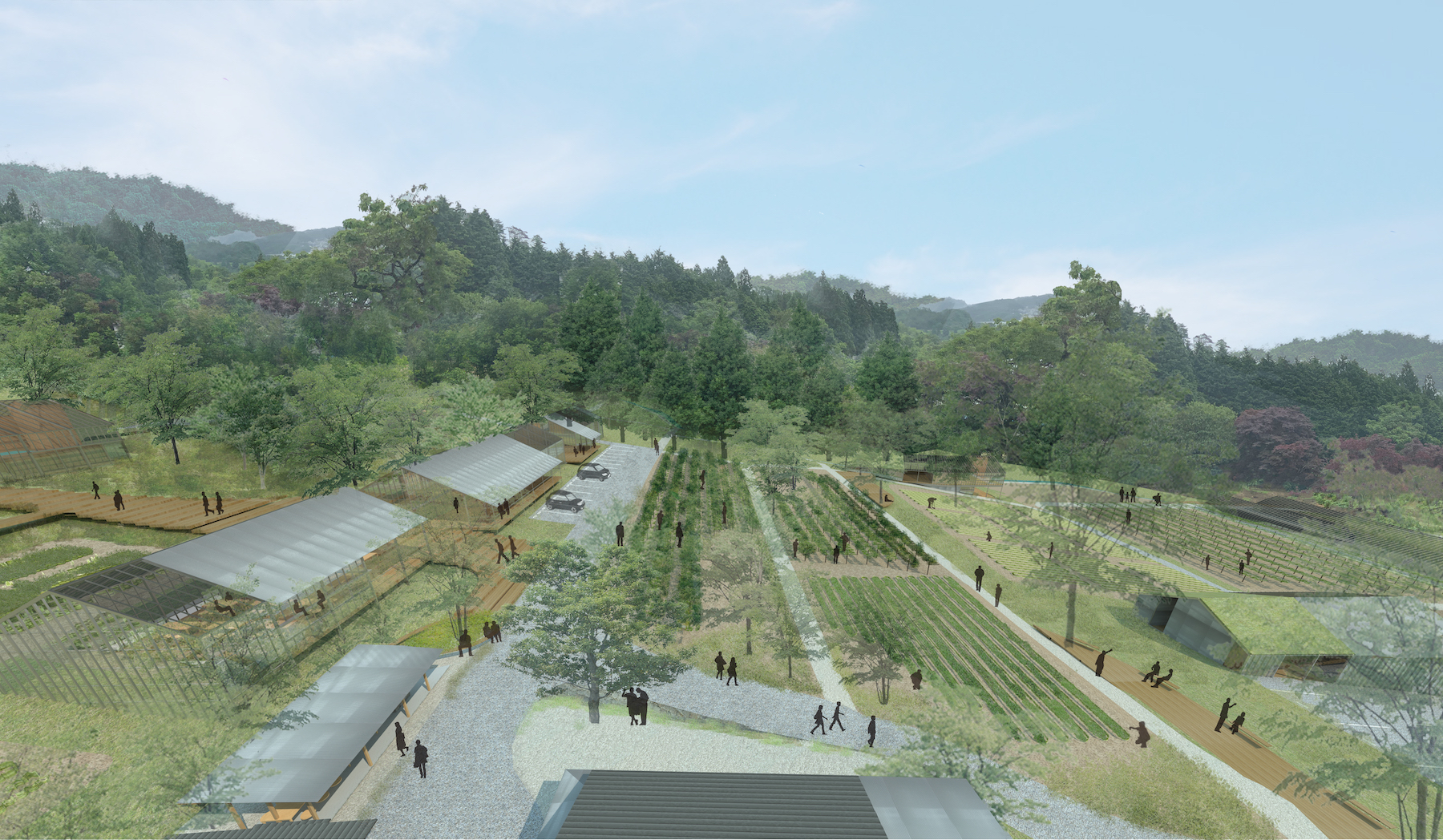 This farm provides employment support services for people with disabilities.
It has become a scene of forest learning for special needs school students, and practical training for social welfare university students.
It will be a place for interaction and leisure time for employment support service users and their families too.
People with disabilities, their families, friends, neighbors, immigrants, everyone can feel confortable to be themselves and build relationships while respecting each other in an environment rich in nature.
We will design a farm that will become a base for new regional development and a new welfare network.
  天友会湯来農園 Social Good な地域交流農園(将来計画)
この農園は、障害を持つ方のやりがいと生きがいをつくる、就労支援と特別支援学校の生徒のための課外学習や森林学習の場であり、就労支援サービス利用者とその家族のための交流や余暇のための場所となり、福祉を学ぶ若者の実践の場でもあります。
自然豊かな環境の中で、障害を持つ方、その家族、友人たち、近隣の人々、移住者、誰もが自分らしく、お互いを尊重しながら関係を築ける、新しい地域づくりと新しい福祉ネットワークの拠点となる農園を計画します。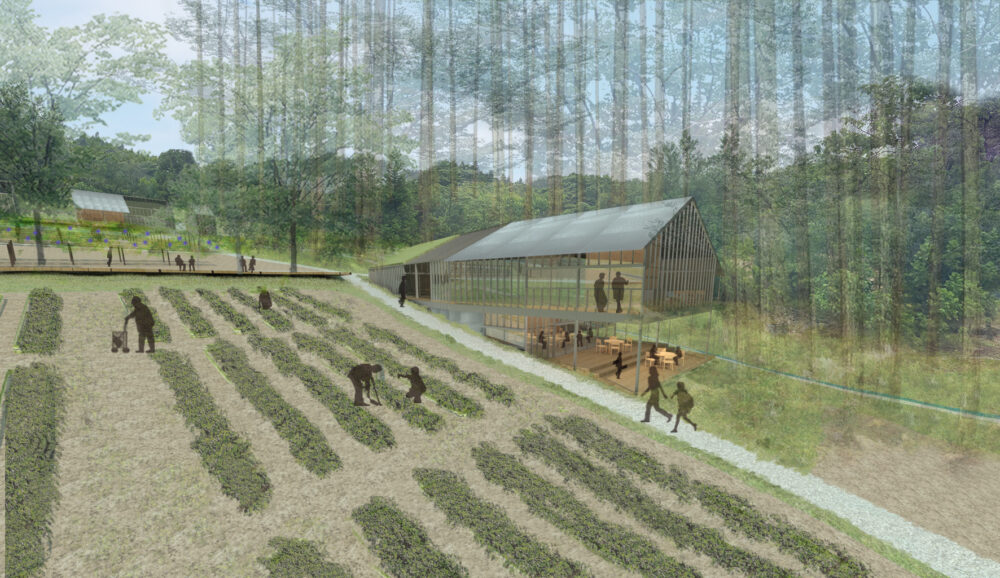 Welfare facility, Farm