Shima Kitchen
- Teshima island, Kagawa, Japan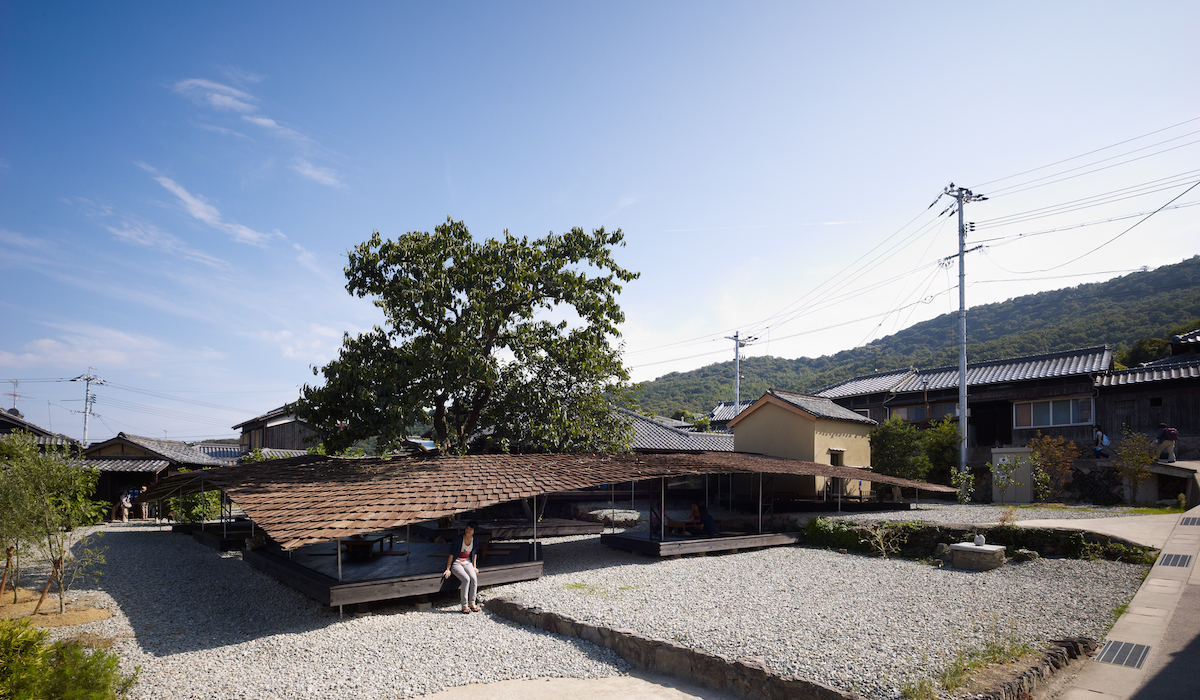 The Setouchi International Art Festival 2010 was a turning point for Teshima Island. Prior to this, the public held the perception of Teshima as an island of industrial waste. The local government needed to reinvent itself, and regain the pride of the island residents.
If architecture can be a part of the community, reunite people, open its gates to welcome visitors, and encourage global communication, could this project be the means to facilitate this ?
Shima Kitchen was laid out in the center of village where small, low-laying houses are crowded together. Mostly, these houses are old, and their facades are covered with traditional charr- burned wooden panels.
We co-opted this material to use for an awning running through the trees for shade. Over the years, this roof material will become worn by wind, rain, and storms.
In the same way a tree transforms, renewing itself through the seasons, and continue to grow, the maintenance of the roof is considered an ongoing, cyclical public project. Shima Kitchen is an architectural exploration of community that continues to engage its residents. It has become as much a part of the local environment as if it were a indigenous plant.
Photos : ©Daici Ano
Collaboration : Mitsuhiro Kanada Studio, Tokyo University of The Arts 
WAF2011 World Culture Building of the Year
Barbara Cappochin Biennial International Prize 2011 / Best Work, Special Prize For Excellence In The Detailed Elements Of The Building
WAN 21 for 21 AWARDS 2011
AR Awards for Emerging Architecture 2010
Arkitekturdagen 2014
International Architecture Awards 2016